Furniture store delivery service Sydney
We do one off private deliveries, eBay deliveries, store deliveries, taxi truck delivery and courier service. We are experienced in doing furniture store deliveries across Sydney. Delivering new furniture, setting up runs, integrating with warehouses to make sure the delivery process and system is smooth, running efficiently and without hiccups. We are experienced in loading trucks, handling and delivering new furniture with customer service a priority as while we are delivering furniture, we are the face of the furniture shop we are delivering for so it's important to have a professional, friendly and reliable approach towards the shop we are delivering for and the shops customers we are delivering to, who are also our customers. Rest assured our staff are well trained in doing their job, our trucks and equipment are in good condition and we know how to do furniture stores deliveries, for shops around Sydney.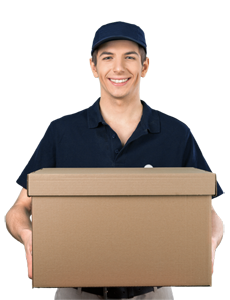 At the moment we are targeting Store, shop delivery for The Hawkesbury / Windsor, Nepean / Penrith, The Hills / North West/Castle Hill, Western suburbs / Blacktown, Blue Mountains, North Shore / Belrose and Sydney metro for our store delivery service. We can assemble furniture if required. We have tools on board our trucks. We can also take the packaging and rubbish with us on jobs that we assemble if required as customers usually love the extra customer service and are happy to pay for you to go the extra mile and not have their Sulo bin full of packaging for the week because of their new furniture delivery.
The extra services leaves a good taste in the customers mouth that will bring them back to the store again to shop as it was easy to do. We are actively looking for more furniture shops to do deliveries for around Penrith, Windsor, Castle Hill, Marsden Park, Blacktown, Sydney Metro and North Shore. We have cheap and competitive prices and a lot of experience. A good relationship and communication with the warehouse and store is important for us to do our job well and properly. We look forward to tailoring a delivery service for your furniture store or delivering an item for you as doing furniture store deliveries around Penrith, Windsor, Castle Hill, Marsden Park, Blacktown, Sydney Metro and North Shore is what we love to do and what we are good at.